If your business has a wide variety of items and/or significant restrictions in terms of size, weight, sealing mechanisms, markings, etc, then a custom crate package may be your best solution.
Tailor-made crates to fit your moving needs.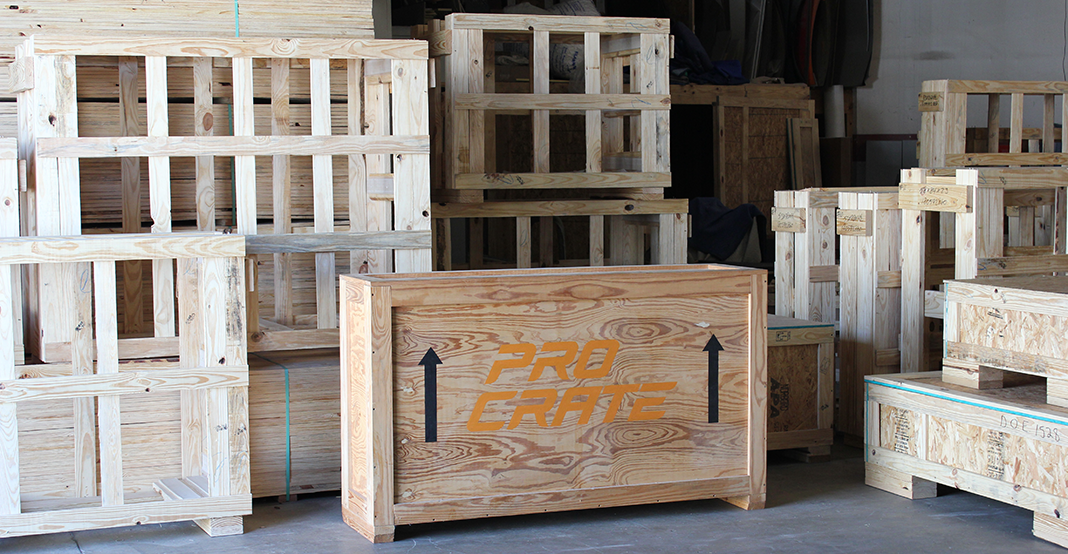 To determine whether a custom crate is the best fit, Pro-Crate will make an on-site visit to determine weight, dimensions, potential pressure points, and areas that will require additional protection. Once we've made an evaluation, we can design a crate specially crafted that exactly fits, supports and protects your piece like a glove.  
Pro-Crate has years of experience across numerous industries crating everything imaginable. We have the unique ability to render the best solution possible for your build and the capabilities to mass produce your custom crate once the needs have been determined.
Services:
Solid and slatted crates available

4-way entry skids for easy access with forklift or pallet jack

Custom inserts and saddles to support/tie item down inside crate

Latches and hinges on sides for multiple-use crates

Crates on casters for easy movement within warehouse

Mylar bagging, heat wfor anti static and anti-vapor

Domestic and international capabilities (ISPM 15 Certified)

And much more
Call us at (972) 206-1266 to schedule an appointment for us to come out and look at exactly what crating solution will best meet your needs.
Ready to Get Started?
At Pro-Crate, we pledge ourselves to superior quality and excellent customer service.We partner with each of our customers to ensure that all your needs are met, allowing us a level of customization and service thats hard to beat. Just give us a call today @ (877) 461-5512 and let our team of professionals start building a trusted and lasting relationship.