Let us do the heavy lifting.
Pro-Crate and Assembly proudly provides expertise and excellence in the commercial crating industry. Our home office is centrally located in the Dallas and Fort Worth Metroplex. Our technicians are professionals experienced in the crating, shipping, moving and packing industries and are guys you can count on getting the job done. We are ISPM 15 certified allowing us to handle both domestic and international shipments.
Crating and Shipping Services
There are a lot of different things to think about when someone needs custom crating designed.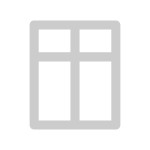 We've built the industry standard crate and are very competitive on pricing and turnaround time for large orders.
Transport existing or new large conveyor systems, automated assembly line components, hydraulic presses and more.
Servers & Tech Equipment
We pick-up, pack, crate, ship and deliver your largest, heaviest, secure, fragile and high-value assets.
Manufactured Glass
Transporting glass is an incredibly intricate process and must be given the utmost care and attention.
Aerospace Parts & Equipment Crating
Pro-Crate packs, crates and ships your aerospace parts to anywhere in the world from your facility.
"Thank you for the excellent on site crating that Pro-Crate did for my company last week. The frosted glass panels your crews crated and shipped to my customers warehouse in Houston in a 3 day turn around sure makes TLC look good to our customers. As with all the projects you have done with us in the last 8 or 9 years, your company has always been one we can count on to perform at the highest professional level."
"I had some custom electrical panels for one of my top clients that would require special crating in order to safely transport them from Texas to California. I contacted Dan at ProCrate to help assist me in finding a solution. He came to my shop, measured the panels and gave me a very cost effective bid. His team showed up as scheduled, assembled the crates and secured our panels in a manner that showed true professionalism."
Ready to Get Started?
At Pro-Crate, we pledge ourselves to superior quality and excellent customer service.We partner with each of our customers to ensure that all your needs are met, allowing us a level of customization and service thats hard to beat. Just give us a call today @ (877) 461-5512 and let our team of professionals start building a trusted and lasting relationship.